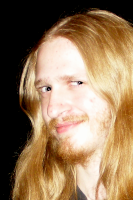 Eli Dupree's web page
"Because the world needs more than a clever slogan."
Eli Dupree has a new website, at
http://www.elidupree.com/
. Ze is no longer maintaining this website, and will take it down if and when the same creative works are available at zir new site.
Contact Info
You can e-mail me at this address. I check my e-mail daily and usually respond quickly, although I make no guarantees.