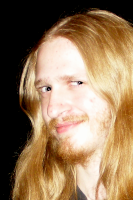 Eli Dupree's web page
"Because the world needs more than a clever slogan."
Eli Dupree has a new website, at
http://www.elidupree.com/
. Ze is no longer maintaining this website, and will take it down if and when the same creative works are available at zir new site.
These are the drawings I completed for the concentration section of the AP Studio Art (drawing) portfolio.
I describe the concentration I chose as "Bringing meaning to empty spaces."
Click on any image to see a (much) larger version.